Goodwill Holds Business Development Retreat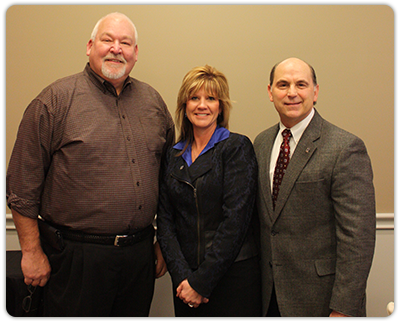 On January 8 and 9, 2015, nearly 80 Goodwill staff and business customers participated in Goodwill's Business Development Retreat. The retreat brought key stakeholders together to further educate, enlighten and inform attendees about the many different programs and services that Goodwill offers. It gave everyone involved in business development a better understanding of how Goodwill serves both the employers and job seekers in our community.

Jackie Hallberg (President and CEO) said, "Goodwill has many, many offerings. We are different and powerful that way. Goodwill can help fill an employer's need with a job-seeking individual that has already been trained. Goodwill runs multiple retail stores and offers placement services like TalentBridge, and document destruction like DataShield, and packaging like our Manufacturing division, and so much more. People out there know us as Goodwill, but we are so much more and today we are here to work together on how we can integrate all the parts of Goodwill to better serve our customers."

Special guest speaker, Michael Corcoran of "mind-set MATTERS," added, "Look at everything through the eyes of the customer. That helps you learn more, communicate more, help more. It makes everyone one team with one goal." The Business Development Retreat was an excellent way to start the year focusing on how Goodwill can be a strategic partner for our customers.