Retail Institute Training Program Success Story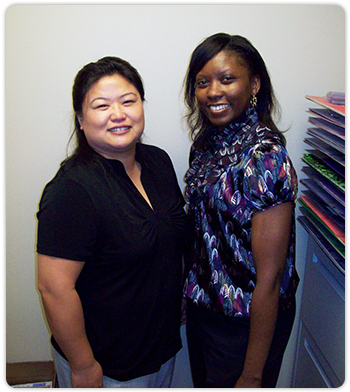 Goodwill's Retail Institute Program is a strategic partnership between Goodwill Retail Services and Goodwill Mission Services that launched in June 2013. The goal is to enhance and expand Workforce Development opportunities in Goodwill Retail, while focusing on training, support and customer service. Goodwill has invested nearly 13,000 hours of paid training into the Retail Institute Program so far. To date, 90% of enrolled participants have completed the course and 45% have been permanently hired by Goodwill Retail.
Shonna Tucker was a graduate of the first Retail Institute Training Program class on August 16, 2013. She successfully completed the nine-week program and was hired by the Goodwill Store & Donation Center on Palmer Street as a part-time Sales Associate Production. We are proud to share that in less than a year she was promoted to full-time status at Goodwill effective March 30, 2014. This is her story.
Before I applied at Goodwill, I had been working a part time job for several years at the same company.
I had not worked a full time job with benefits for the better part of ten years. The store on Palmer Street was in my neighborhood and I enjoyed shopping there because the employees were friendly. Goodwill seemed like a nice place to work so I went online and saw an opening for the Retail Institute. It seemed like the program offered support that would help me be successful. I worked hard throughout my training to learn and meet my production goals and I am proud that I had perfect attendance the entire program! I was hired as a part-time associate in August of 2013 and in 2014, I was offered a full-time position with benefits.
Store Manager, Liz Chao, said of Shonna, "The first name that came up for promotion was Shonna. She has had perfect attendance since being hired. She is willing to work any part of the store. The store associates respect her and listen to what she has to say. She is a great role model for the new program associates. Shonna has shown she can be a great leader!"