Another Goodwill Success Story!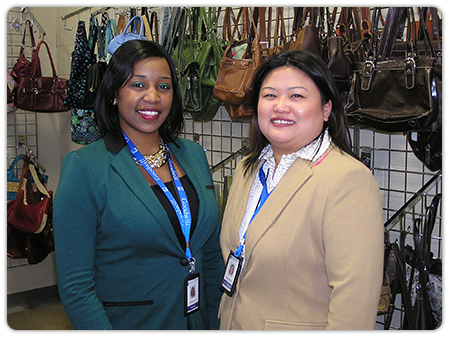 This story began over a year ago but the ending, which really is just the beginning, proves that patience and perseverance really pay off. To clarify that statement, we need to go back to October of 2012 when an unemployed woman walked into the Goodwill Workforce Connection Center (WCC) on 91st Street in Milwaukee, Wisconsin. Her name was Tiffany Johnson and her life was about to change for the better.
Tiffany accessed the WCC for help in resume writing and interviewing skills, as well as access to job fairs and employment opportunities. One day she saw an opening for a position at a Goodwill Store & Donation Center, applied, and was hired.
The next step was for Tiffany to attend and graduate from Career Path, Retail's program for upward growth in the organization. Within six months, she was offered the Team Lead position at the Goodwill Store & Donation Center on Palmer Street. Tiffany said, "I like making the store more 'shoppable' for the customers. I want them to have a pleasurable experience."
When asked what was next for her, Tiffany said, "I want to return to Career Path for the next level of management, which is Retail Coordinator." She added, "I really appreciate the opportunity to grow here. That's number one with me. I don't want to be stuck in one place." Tiffany also plans to return to school to pursue a business degree. Her story of success is just beginning.